Students! Help us decide which scientists and engineers should take part in the next event, and you could win a £20 voucher. All you need to do is take 2 minutes now to judge these 12 sentences.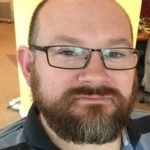 I won – wow!
This was my first experience of taking part in I'm a Scientist, Get me out of here and I thank all of you (students, teachers, scientists and moderators) for making this such a great and worthwhile event.
Of course, the main reason this event exists is to provide you students with the opportunity to engage with scientists, to gain some insight into the various options you have after finishing school, from continuing in education, to applying for apprenticeships or going straight into work. Science is a great career choice, but there are also many other wonderful areas you could focus your future careers in (ever thought about becoming a teacher?). It is your decision to make and so do what is right for you. Hopefully speaking with us (the 'scientists') has helped you in some way, including inspiring some future great scientists.
And the questions! Yes, the questions! Wow! Before the event began, I committed to being available for every chat session and knew there would be a wide range of questions, but I was surprised at just how wide this range would be. From really deep, thought out questions such as "Is the big bang just another form of religion?" and "Why do medicines work for some people but not others?" to some quite silly but fun questions ("Why are skittles better than m&m's?") and the most asked question ("X box one or PS4?"). I made a promise to myself that I wouldn't dodge any questions and I wouldn't use Google as that's kind of cheating, right?
I knew I would receive many questions around ethics and the use of animals for medical experiments and was prepared for these. There were some really challenging and thought-provoking questions. Some of you had very different views to my own and I appreciated your honest and direct opinions – it is right that we question each other – that is what makes mankind progress. Your teachers asked some great questions to, but I never did find out what the secret curry ingredient was! Coming back to the Google point – I did actually use Google for a couple of physics questions where I didn't even understand the question, let alone know the answers – but I tried!
The scientists – Bohrium Zone contained a great mix of scientists at various stages of our careers and working in very different areas. Fern, Imad, Christian and Carol were all great, very different people, but all wonderful and all giving up their time to engage with you. It really is a shame we couldn't all have won. As well as you learning from us, we also learnt a great deal from you, so a big thank you from all of us. For me, it was really important to hear your views on animal work and to understand how much you already know, and I have already fed this back to my colleagues at work.
The prize – I have been in contact with the school who are really excited about the new sensory kits they will be receiving. These STEM based sensory kits will be used by children with substantial physical and mental learning difficulties, to help them develop better interactive and communication skills. Purchasing these kits is only possible because of your votes and I thank you on behalf of the children and staff of the school, and myself.
I'm happy to stay in touch with your schools should you have even more amazing (and sometimes scary) questions. Keep studying hard and be nice to your teachers! Thanks
Up for the challenge?
Want to answer some downright weird questions? Maybe even learn things from students?
I'm a Scientist, Get me out of here runs every March, June, and November.
Find out more and apply to take part
It only takes 2 minutes and one sentence to apply!
---